Brexit has proved to be the single biggest challenge facing the country other than the Coronavirus pandemic.
Business owners, managers, professionals and consumers all need a place where they can get reliable up to date information.
Law-Answers.com's Brexit Help Desk covers all the major issues involved in this complex legal topic.
We have collated numerous helpful links to explain the process and its potential implications.
Here are links to the draft Withdrawal Agreement and the draft Political Declaration and to a useful set of slides to explain all 592 pages of the detailed documents.
See also our: Personal & Family Help Desk / Legal Documents for Business / Legal Documents for Personal & Family / Legal Advice Hub / Business Help Desk
Brexit Negotiations / Brexit & UK Government / Citizens' Rights / Confidentiality / Consumer Protection /Intellectual Property / Customs / EU Factoids / FAQs on Brexit / Farming / Northern Ireland / The Withdrawal Bill / 'No Deal' Brexit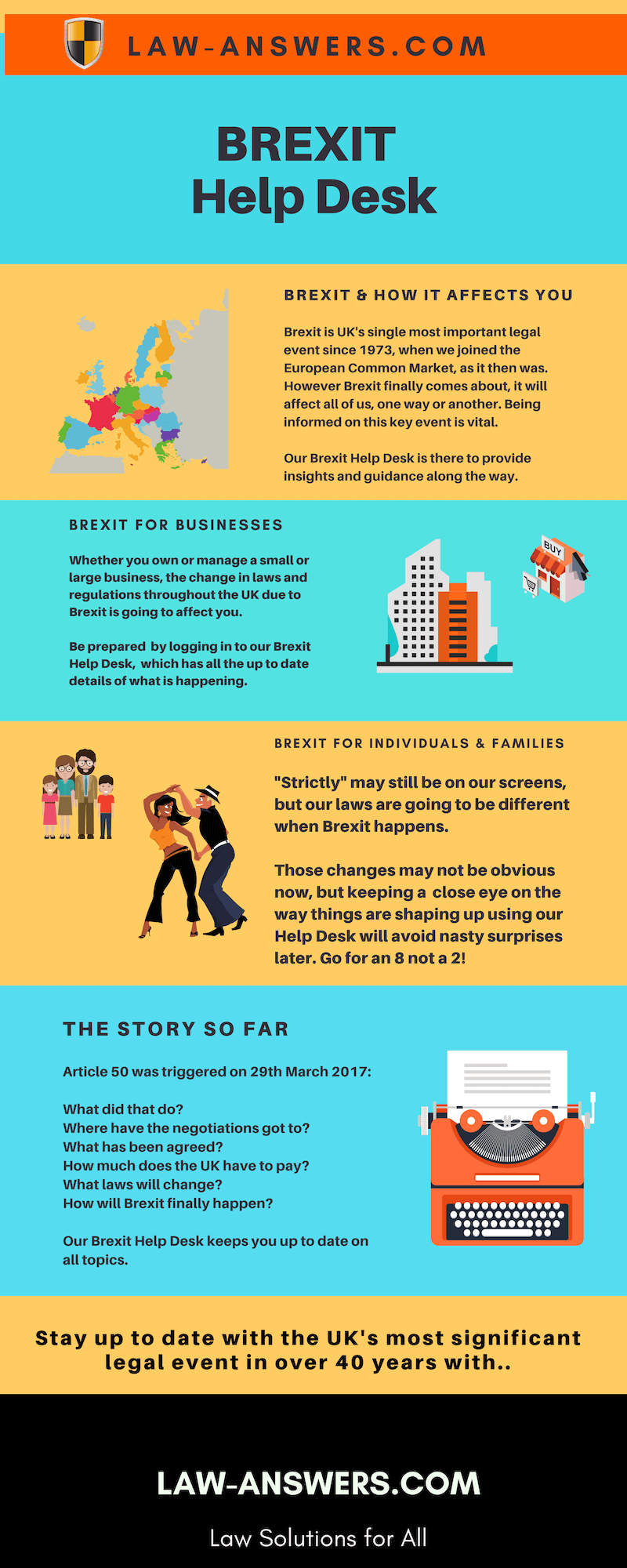 Atkins-Shield searches the website links and documents it uses on its Help Desks and tries to make sure it always complies with terms concerning our links to those sites. If you are aware that Atkins-Shield.com is potentially non-compliant with any such terms, we request that you kindly draw this to our attention by emailing us at info@atkins-shield.com. Your help in ensuring we stick to the rules of contributing websites is appreciated. The UK Government actively encourages users to link to its on-line sites through GOV.UK and its related information services. These are the Terms & Conditions of use for GOV.UK and its related website and on-line links. Atkins-Shield aims always to be fully compliant with these Terms & Conditions and with the terms of The Open Government License for Public Sector Information. These and all links and documents on Help Desk are provided on the basis of our Business Terms.